Ler em Português
Read in English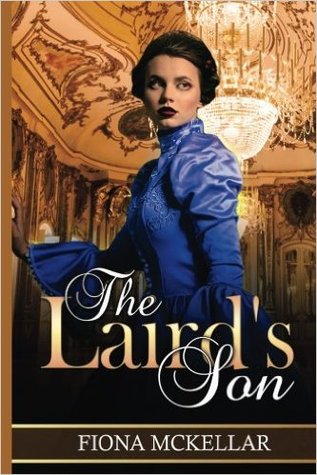 Título em Português:
--
Série:
--
Autor(a):
Fiona McKellar
Editora:
CreateSpace Independent Publishing Platform
Páginas:
78
Data de Publicação:
17 de Janeiro de 2017
Sinopse:


As if the rumors weren't bad enough, now she's been publicly accused of witchcraft. And it doesn't help either that the accusations came from none other than the Laird's own brother. Catriona Baxter is a commonplace Highland lass who's just trying to mind her own business, but that doesn't stop the Laird's brother, Aodh, from making plenty of advances upon her. After rejecting him though, Catriona finds her life threatened when Aodh publicly accuses her of being a witch. To resolve the matter, the Laird orders Catriona to come live on his estate while a proper investigation is carried out. The Laird's brother might want her dead, but his son, Bhaltair, has other plans. Seizing every opportunity Bhaltair pursues her endlessly. Sparks fly, but will his son's love for her be enough to convince the Laird she should be saved from being burned at the stake?
~ Recebemos este livro directamente da autora Fiona McKellar. Obrigada! ~
Opinião:
Sempre que um(a) autor(a) está a começar a sua carreira como escritor(a) e me pede directamente se aceito fazer uma resenha da sua obra em troca de um livro – neste caso ebook -, sinto-me sempre feliz e ao mesmo tempo apreensiva. As críticas e opiniões têm sempre bastante valor para os autores e não seria a primeira vez que um(a) autor(a) dizia que a crítica A ou B tinha ficado muito marcada na sua memória – fosse ela boa, ou má.

Por isso, quando Fiona McKellar veio falar comigo, aceitei ler o seu livro em troca de uma opinião honesta mas, mais uma vez, tentei sempre ter em mente que isto era um primeiro livro, uma obra que poderia, possivelmente, precisar de ser melhorada de uma única maneira possível – experiência. E foi o que aconteceu.

The Laird's Son é uma obra leve, curta (demasiado curta para o meu gosto) e querida/doce – no sentido que os ingleses dão ao descrever um romance "sweet" é um romance sem cenas mais eróticas ou de sexo explícito – e este livro enquadra-se nessa categoria. Para mim, os livros não têm de ter sexo para serem bons, longe disso. Apenas faço este apontamento pois é algo que costuma ter alguma importância nos romances (históricos).

O livro tinha uma boa premissa: uma rapariga que era injustamente acusada e um rapaz que acreditava nela e lutava por ela. Mas pouco mais aconteceu.

As personagens principais são adolescentes, por isso percebe-se perfeitamente que não houvesse mais algum tipo de contacto físico. Mas deveria ter acontecido algo mais. Mais aventuras, uma exploração maior das acusações feitas pelo tio de Bhaltair,... Uma história destas poderia ter tido um vilão muito mais desenvolvido e um enredo que acabasse por me prender mais mas, tristemente, ficou aquém das possibilidades.

Catriona poderia ter tido mais expressão, mais emoção. Uma rapariga que sempre viveu com o pai e estava muito ligada a ele, vai viver quase um mês para a casa do Laird e não sente sequer a falta dele? Ou comenta o quão diferente é o estilo de vida? A única coisa de que fala, poucas vezes e brevemente, é o medo de poder encontrar o tio de Bhaltair, Aodh, e este tentar fazer-lhe algo. Mas, convenientemente, ele está longe durante a maioria do livro e o problema da sua existência e acusação é resolvido num piscar de olhos.

Acontece e resolve-se tudo rápido de mais para o meu gosto. Não é, no entanto, um livro mau. Precisa apenas de ser desenvolvido e mais explorado. Confio que a autora veja esta opinião como encorajamento para continuar a sua escrita e melhorar a cada livro. Espero, no futuro, voltar a ler algo de Fiona McKellar e poder elogiar mais as suas obras.