Ler em Português
Read in English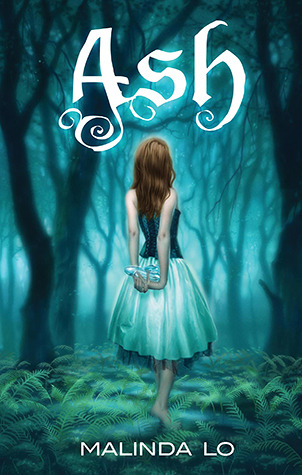 Título em Português:
--
Série:
--
Autor(a):
Malinda Lo
Editora:
Hodder Children's
Páginas:
291
Data de Publicação:
4 de Março de 2010
Sinopse:

In the wake of her father's death, Ash is left at the mercy of her cruel stepmother. Consumed with grief, her only joy comes by the light of the dying hearth fire, rereading the fairy tales her mother once told her. In her dreams, someday the fairies will steal her away, as they are said to do. When she meets the dark and dangerous fairy Sidhean, she believes that her wish may be granted.

The day that Ash meets Kaisa, the King's Huntress, her heart begins to change. Instead of chasing fairies, Ash learns to hunt with Kaisa. Though their friendship is as delicate as a new bloom, it reawakens Ash's capacity for love—and her desire to live. But Sidhean has already claimed Ash for his own, and she must make a choice between fairy tale dreams and true love.

Entrancing, empowering, and romantic, Ash is about the connection between life and love, and solitude and death, where transformation can come from even the deepest grief.

Opinião:
Para quem segue o blog já deve ter reparado que o meu contributo com conteúdo, durante o mês anterior – para dizer a verdade, durante os meses anteriores – tem sido muito escaço. Isso deveu-se a uma imensa falta de tempo para dedicar a livros e/ou filmes e o que levou a uma falta de vontade enorme. Ash foi um livro que sofreu com este momento que estou a passar.

Ash é um retelling de Cinderella - quem me conhece sabe que não sou muito fã deste conto de fadas, no entanto, estava relativamente curiosa em relação a Ash porque incluía LGBT no seu enredo.

O livro é bem escrito e sabe o usar o conto como base sem ser uma cópia chapada do mesmo; usa elementos chave (que facilmente reconhecemos) para desenvolver o plot, mas sem ser demasiado evidente. Confesso que a sensação de "eu já li isto algures" não está muito presente, algo que poderia acontecer (e acontece com outros retellings), o que é um ponto a favor deste livro. Mas, tal como comecei por escrever no inicio desta crítica, este livro sofreu com a minha falta de tempo e vontade de dedicar-me a um livro e acabei por não me ligar muito a ele. Não posso dizer que não gostei da personagens, simplesmente passaram-me ao lado. Achei que o enredo se arrastou durante mais de dois terços do livro, para no final Ash ter uma epifania qualquer e tudo avançar com alguma rapidez.

Recomendo para quem gosta de YA, para quem gosta de Retelling e em especial o da Cinderella, mas mais do que isso acho que poucas pessoas terão interesse neste livro, apesar de que, como já referi, o livro está bem escrito e não é mau, apenas não é daqueles que fique connosco.